Services > Facilities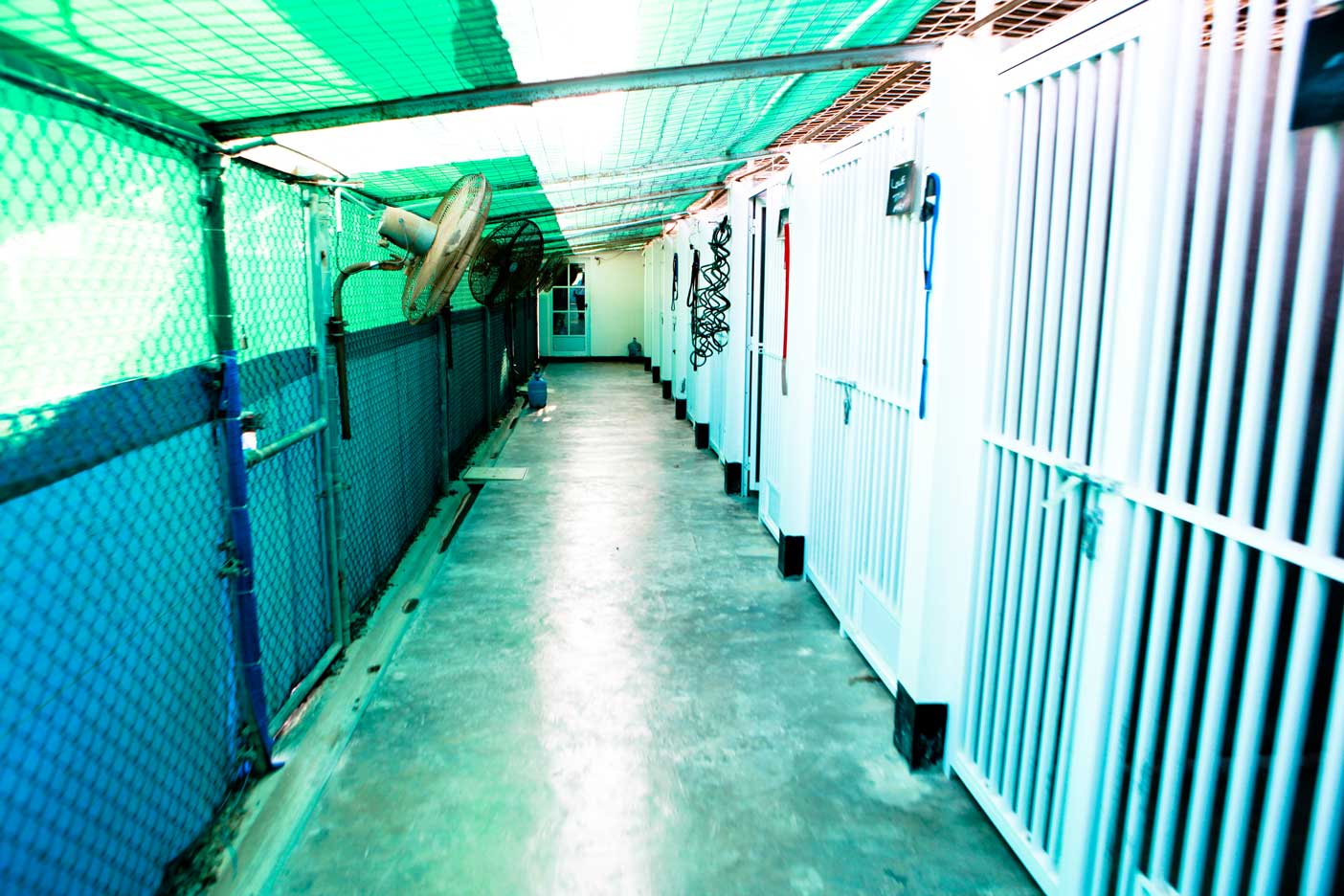 Kennels
The facility offers 60 individual kennels providing a mix of full indoor and outdoor choice accommodating all sizes of dogs, from a 2 kilo Chihuahua up to a 70+ kilo Mastiff, in a pleasant air conditioned, well ventilated and secure environment.
Each dog is able to see other dog movement from within their kennel and for those more interested in what is going on further afield can keep an eye on activities outside their immediate kennel area.
All boarding dogs are individually exercised up to four times daily, weather permitting, in the large and secure high walled sand and sometimes grassed exercise pound. As a matter of routine each dog is health checked daily and all dogs are frequently shampooed, washed, showered, air blown or towel dried and lightly groomed.
Cattery
The cattery provides individual accommodation for 28 cats who enjoy a fully enclosed air-conditioned and temperature regulated safe environment. When space and cat occupancy permits, 16 of the individual single sections can be quickly converted to a larger area by releasing secure circular walk-through shutter openings providing space more suitable for accommodating a single family of 4 cats and more if needed.
A variety of scratch posts and pads, multi coloured bedding, hammocks, soft toys and raised seating is available for each cat plus various elasticated hanging toys to amuse the more energetic cat and secluded snooze areas for the less active and quieter cat.
&nbsp