Services > Treadmill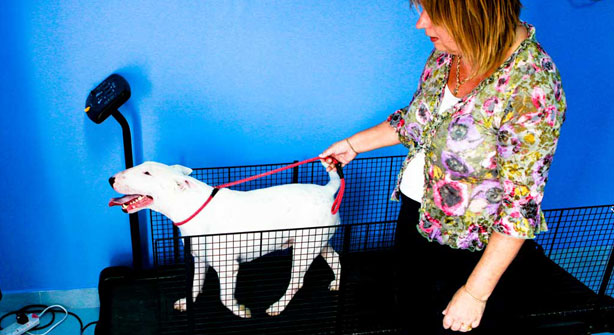 The facility offers Treadmill Services
Training & rehabilitation for dogs
We are pleased to announce the arrival of a "fitfurlife" dog treadmill at our Barbar facility to complement our existing hydro – pool, agility, health & fitness activities.
Whatever the weather, your dog will enjoy and benefit from an air conditioned and computer controlled "fitfurlife" workout to:
♦ Promote overall health & fitness,
♦ Develop muscle tone, strength & stamina,
♦ Assist with post-operative rehabilitation,
♦ Assist with arthritis & joint problems
♦ Assist with weight problems.
If you wish your dog to enjoy the benefits of the only innovative & technologically advanced top quality treadmill of its kind on the island simply call us to make an appointment.
For more info contact us
&nbsp